Delivery Policy
A local delivery fee of $14.95 will be added to each order, for each address. (A minimum $15.95 for deliveries outside our local delivery area, this fee may vary.)
U.S. orders must be received before 12:00 noon in the recipient's time zone to assure same-day delivery. Orders received after that time will be delivered the following day.
We will do our best to accommodate deliveries at specific times of day, but we cannot guarantee it.
In the off chance we do not have the exact flowers for the arrangement you select we will substitute similar flowers of comparable look and value. Feel free to request changes to any arrangement.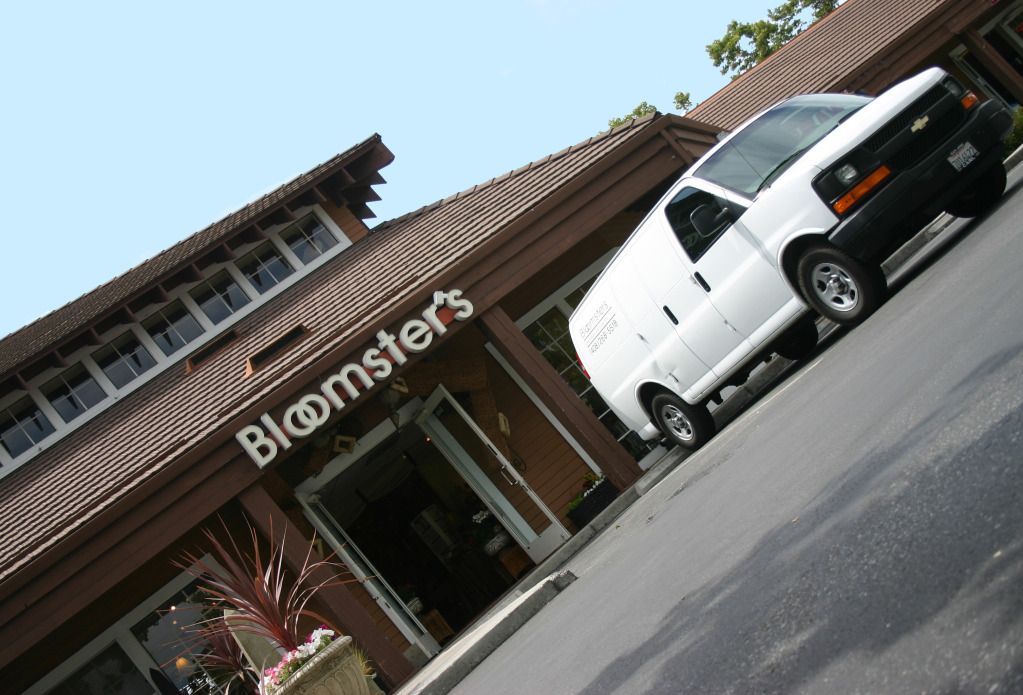 ---
Bloomsters® • 5945 Almaden Expy • 95120 • 408.268.5518 • 1.800.377.4595
---
Welcome | Store Home | Search | About Us | Privacy Policy | Delivery Policy | Substitution Policy | Contact Us
Send Fresh Flowers for any Occasion from Bloomsters® in San Jose
When you choose Bloomsters® for sending fresh cut flowers in, you know that you are sending the most beautiful, fresh, quality floral arrangement available. You can be assured, when you place your online order, your flower delivery in the San Jose area arrives fresh and beautiful.
Professional Florist in, Quality Service, Beautiful Fresh Flowers
A flower arrangement from Bloomsters® will make anyone's day bright! When choosing our professional floral staff for your online flowers, you will see how easy it is to shop for floral gifts that are as special as the people receiving them.
Our Fresh Flower Delivery Service in and Surrounding Areas
In addition to local flower delivery in, Bloomsters® provides flower delivery services to the following nearby areas: 95002, 95002, 94027, 95008, 95014, 94536, 94538, 94539, 94555, 95013, 94022, 94035, 94039, 95030, 95031, 95032, 95033, 94025, 94027, 94028, 95035, 95030, 95037, 94040, 94041, 94043, 94301, 94303, 94304, 94305, 94306, 94028, 94061, 94062, 94063, 94065, 95101, 95110, 95111, 95112, 95113, 95116, 95117, 95118, 95119, 95120, 95121, 95122, 95123, 95124, 95125, 95126, 95127, 95128, 95129, 95130, 95131, 95132, 95133, 95046, 95050, 95051, 95053, 95054, 95070, 94305, 94309, 94085, 94086, 94087, 94089, 94061, 94062. We are the best choice for fresh flowers in San Jose.
Hospitals Bloomsters® delivers flowers to
Regional Medical Center, O'Connor Hospital, Good Samaritan Hospital, Santa Clara Valley Medical Center, Kaiser Permanente Santa Teresa, Kaiser Permanente Santa Clara, Kaiser Permanente Fremont, El Camino Hospital Los Gatos, El Camino Hospital Mountain View, Lucile Packards Childrens Hospital, Stanford Hospital, Mission Oaks Hospital and Saint Louise Regional Hospital
List of Funeral Homes Bloomsters® regularly delivers flower arrangements to
Darling-Fisher Chapel of the Hills in Los Gatos, Darling-Fisher Garden Chapel in Downtown San Jose, Darling-Memorial Chapel in Campbell, Lima Family San Jose, Lima Family Santa Clara, Lima Family Sunnyvale, Oak Hill Funeral Home, Willow Glen Funeral Home, Chapel of the Flowers, Santa Clara Funeral Home, Johnson's Funeral Home, Los Gatos Memorial Park, Alameda Family Funeral home.
San Jose Florist | Wedding & Events San Jose | Florist San Jose | Wedding Flowers CA| Sympathy Flowers, CA