Weddings by Bloomsters®
Weddings by Bloomsters® • Strategic Partners • Photo Gallery • Venue Gallery • General Bridal Price List 
Bridal Consult Form

---
Click Here To View Photo Gallery
 
At Bloomster's our experienced staff is ready and excited to assist you in selecting floral arrangements and decor to accent your wedding day. From simple to simply magnificent we are prepared to make your floral selections match your unique vision. We have several photo books and photo albums of arrangements we have created for other weddings for you to browse at your convenience. You may also visit a vast selection of our wedding work on display in our facebook photo albums. These resources can help you develop ideas and a vision for your wedding flowers.
 
Following your first consultation meeting, we will estimate the cost of each piece proposed based on the colors and flowers that fit your style. We encourage brides to bring in fabric swatches, photographs, and other items that will help us interpret the style of your wedding. To secure your wedding date on our calendar a 30% deposit must be paid in advance on the estimated balance reflected in your approved proposal, which will reserve Bloomster's as your florist. After which, an appointment will be made to view a prototype on a date appropriate for any seasonal floral selections.
 
Two weeks before the wedding date, you will come in for your final appointment. At this time we will review and complete the order, confirm all details, accept the final payment (cash or check only), and finalize your order. The day before the wedding the bride is invited back to the store to view her flowers.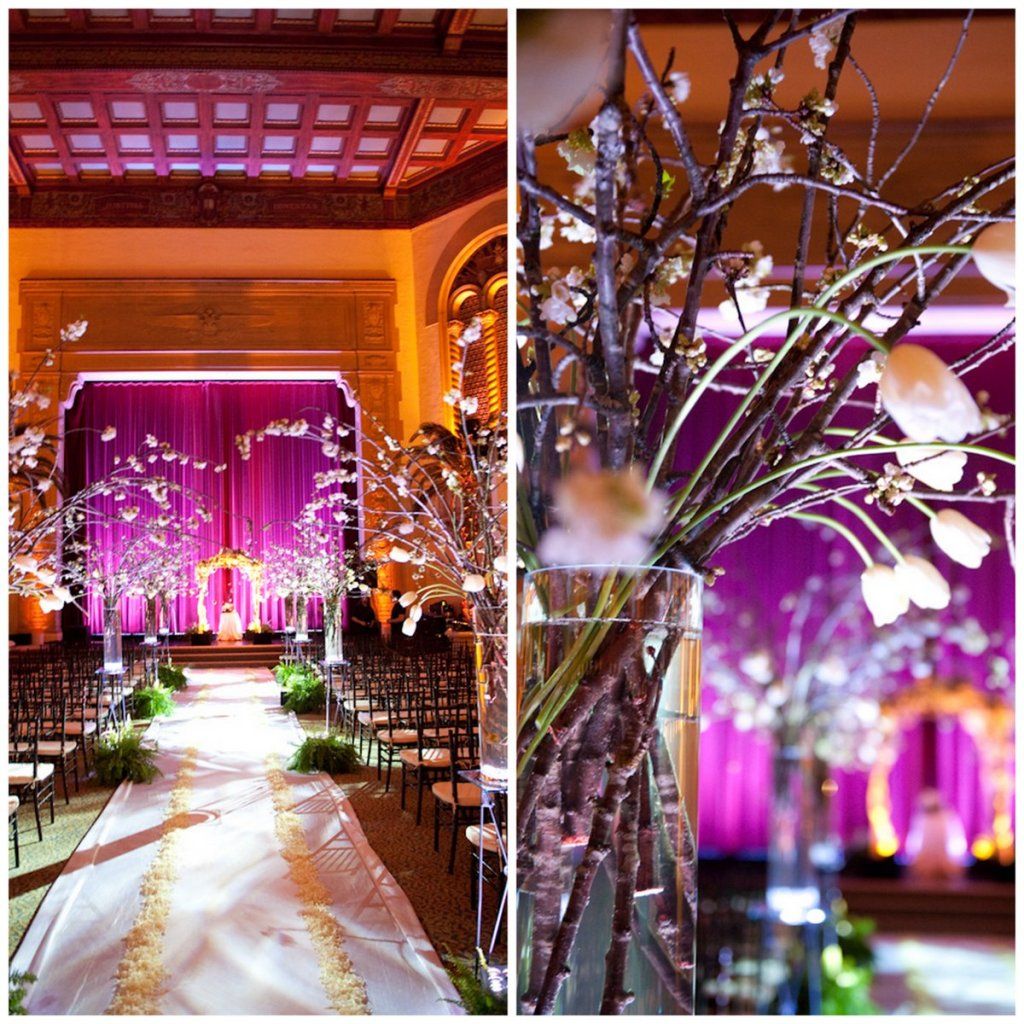 Questions to think about and discuss with your fiancé:• Which family members and wedding participants will wear or carry flowers? - Don't forget about Readers, Musicians, Ushers, the Minister, Candle Lighters, Extended Family, etc.
• Are there any meaningful mementos (e.g. Bible, broach, handkerchief) that you would like incorporated into your wedding flowers.
• Are there any flower allergies in the wedding party the florist should be aware of?
• Will you need a bouquet to toss at the reception?
• Do you want flowers on your cake? A cake topper

Items and Costs to Consider

Bouquets
Bridal $150-$250, Bridesmaid $85-$125, Toss Bouquet $45-$60, Flower Girl Basket $45-$70

Flowers to Wear
Corsage $30-$45, Boutonnière $20.00-$27.50, Hair Accent $25-$50, Flower Girl Halo $50-$90

Ceremony
Main Altar Arr. $155-$350+, Side Altar Arr. $125-$300+, Aisle Accent $35-$75, Unity Candle Arr. $150-$250, Aisle Runner $100-$300

Reception
Centerpieces $85-$250+, Head Table Arr. $150-$350+, Cake Flowers $50-$200, Buffet Arr. $100-$300, Napkin Accent $1.50-$4.50, Lighting Decor $500-$750+, Fabric Draping $500-$750+

Labor
Delivery & Set Up $500-$2500, Take Down $150-$750

Types of Flowers

The cost of your wedding flowers is primarily determined by the type of flowers you choose. Our experts have listed some of the most popular wedding blooms and weighted size against cost to help you select the flowers that fit your look and your budget.

Luxury
Amaryllis (Seasonal), Anthurium, Calla Lily, Cymbidium Orchid, French Tulips (Seasonal), Gardenia, Garden Rose, Hyacinth (Seasonal), Lilac (Seasonal), Peonies (Seasonal), Phalaenopsis Orchid, Scabiosa (Seasonal), Stephanotis

Moderate
Anemone (Seasonal), Casa Blanca Lily, Dahlia (Seasonal), Dendrobium Ochid, Freesia (Seasonal), Hydrangea, Larkspur, Lisianthus, Pin Cushion, Ranunculus (Seasonal), Rose, Stargazer Lily, Star of Bethlehem

Economical
Alstroemeria, Asiatic Lily, Bells of Ireland, Button Mum, Delphinium, Gerbera Daisy, Hypericum, Safari Sunset, Snap Dragon, Spray Rose, Stock, Sunflower, Tulips

Other Options to Consider

Guestbook Flowers, Candelabra Décor, Topiary Rental, Votive Candle Rental, Jewel Accents, Plant Rental, Hanging Garden Baskets, Loose Cake Flowers, Lighting Rental, Fabric Draping, Napkin Accents , Place Card Accents, Toss Bouquet, Restroom Arrangement, Florals for Catering Staff

Understanding Fresh Cut Flowers

To facilitate communication and understanding, Bloomster's has compiled some information about the nature of your wedding flowers.

Flowers are fresh produce, which like any other fresh produce in a grocery store, is subject to price fluctuation due to market demand and availability. There is natural variation in color, size, and shape when comparing two of the same flower. There is no guarantee that one bunch/bundle of flowers will look identical to another bunch/bundle of the same flower.

Flowers are a fresh grown product, sometimes certain types of flowers or specific colors are unavailable different times of the year, usually predictable based on season but occasionally sporadically due to unfavorable growing conditions, holidays, etc. If a flower you have chosen becomes unavailable we will communicate with you as soon as we know to help you choose a comparable bloom to replace it.

Flowers are best kept in a cool but stable environment. All flowers should be kept away from warm or cool drafts, out of direct sunlight, and as cool as possible but always above 34 degrees. Outdoor temperatures in the summer are warmer than desired for fresh flowers. Flowers should never be left in a vehicle.

Unless otherwise noted, all vases are to be returned to Bloomster's by the Friday following your wedding or event to avoid acquiring additional cost for the vase.

We Look Forward to Taking Care of All Your Needs on Your Special Day
---
Bloomsters® • 5945 Almaden Expy • 95120 • 408.268.5518 • 1.800.377.4595
---
Welcome | Store Home | Search | About Us | Privacy Policy | Delivery Policy | Substitution Policy | Contact Us
Send Fresh Flowers for any Occasion from Bloomsters® in San Jose
When you choose Bloomsters® for sending fresh cut flowers in, you know that you are sending the most beautiful, fresh, quality floral arrangement available. You can be assured, when you place your online order, your flower delivery in the San Jose area arrives fresh and beautiful.
Professional Florist in, Quality Service, Beautiful Fresh Flowers
A flower arrangement from Bloomsters® will make anyone's day bright! When choosing our professional floral staff for your online flowers, you will see how easy it is to shop for floral gifts that are as special as the people receiving them.
Our Fresh Flower Delivery Service in and Surrounding Areas
In addition to local flower delivery in, Bloomsters® provides flower delivery services to the following nearby areas: 95002, 95002, 94027, 95008, 95014, 94536, 94538, 94539, 94555, 95013, 94022, 94035, 94039, 95030, 95031, 95032, 95033, 94025, 94027, 94028, 95035, 95030, 95037, 94040, 94041, 94043, 94301, 94303, 94304, 94305, 94306, 94028, 94061, 94062, 94063, 94065, 95101, 95110, 95111, 95112, 95113, 95116, 95117, 95118, 95119, 95120, 95121, 95122, 95123, 95124, 95125, 95126, 95127, 95128, 95129, 95130, 95131, 95132, 95133, 95046, 95050, 95051, 95053, 95054, 95070, 94305, 94309, 94085, 94086, 94087, 94089, 94061, 94062. We are the best choice for fresh flowers in San Jose.
Hospitals Bloomsters® delivers flowers to
Regional Medical Center, O'Connor Hospital, Good Samaritan Hospital, Santa Clara Valley Medical Center, Kaiser Permanente Santa Teresa, Kaiser Permanente Santa Clara, Kaiser Permanente Fremont, El Camino Hospital Los Gatos, El Camino Hospital Mountain View, Lucile Packards Childrens Hospital, Stanford Hospital, Mission Oaks Hospital and Saint Louise Regional Hospital
List of Funeral Homes Bloomsters® regularly delivers flower arrangements to
Darling-Fisher Chapel of the Hills in Los Gatos, Darling-Fisher Garden Chapel in Downtown San Jose, Darling-Memorial Chapel in Campbell, Lima Family San Jose, Lima Family Santa Clara, Lima Family Sunnyvale, Oak Hill Funeral Home, Willow Glen Funeral Home, Chapel of the Flowers, Santa Clara Funeral Home, Johnson's Funeral Home, Los Gatos Memorial Park, Alameda Family Funeral home.
San Jose Florist | Wedding & Events San Jose | Florist San Jose | Wedding Flowers CA| Sympathy Flowers, CA